Jeri L. Curley, M.S.
Owner and Principal Ecologist
Jeri L. Curley moved to Florida 28 years ago to attend college. She received her Master of Science degree in Marine Biology in 1988 and couldn't imagine living anywhere else. She began her career as an Environmental Consultant while attending Florida Institute of Technology and has followed this career path to the present day. Through the years, her knowledge and expertise has grown and her experience has culminated in the delineation of well over 40 thousand acres of wetlands,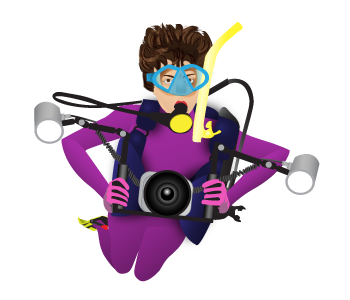 wildlife surveys covering 70 thousand acres and the creation of hundreds of acres of natural habitats.
It was her love of nature that sparked her passion for photography and renewed her creative endeavors. Walking through wetlands or wild land with camera in hand, gives you a sense of peace and hope. Being the bridge between preservation of our native land and the demand for responsible growth, is the impetus behind the creation of JL Environmental.
Ms. Curley is a certified PADI Dive Master and an avid underwater photographer. In her spare time, she can be found in the water giving guided tours and photographing marine life. To view some of her work, see: