JL Environmental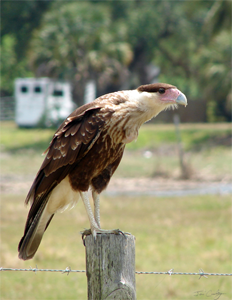 has the knowledge, training and determination to provide its clients a strong presence to guide them through the maze of environmental laws that govern upland and wetland habitats. With over 26 years of experience, Jeri L. Curley, owner and principal ecologist, will never meekly accept arbitrary decisions handed down from agencies. Our policy is to provide the strongest, science-based representation that our clients have a right to expect, yet so often do not receive.
Since its inception, JL Environmental has provided environmental consulting services for an extensive number of projects. The projects include residential, commercial, industrial, agricultural and governmental activities. Our staff at JL Environmental is committed to providing its clients with a timely and economic results.
Breaking News
On April 14, 2012, Governor Rick Scott signed legislation granting the Florida Department of Environmental Protection (FDEP) the authority to create one statewide rule for the Environmental Resource Permit Program (ERP). After many workshops and reviewing comments, the rule is expected to be submitted to Tallahassee for review and approval. It is likely that the new rule will take effect in February of 2013.
Drafts of the new rule can be downloaded from the FDEP website.